DigitalOcean is a cloud infrastructure company based in New York City. They have blazing fast data centers all over the world and are my personal favorite hosting provider. I point all of my clients there and anytime I need a server or any kind of hosting, DigitalOcean is where I go. Spin up servers in a couple of clicks and you're on your way!
Today I'm going to go over how to get your DigitalOcean account setup, create a team, and grant me access to get your site setup.
On the off chance that you got here through Google or elsewhere and you're not already a client of mine, please Get In Touch. I will gladly help you get something hosted on DigitalOcean.
Setting Up Your DigitalOcean Account
Click the button above (or Here) to get started signing up for DigitalOcean.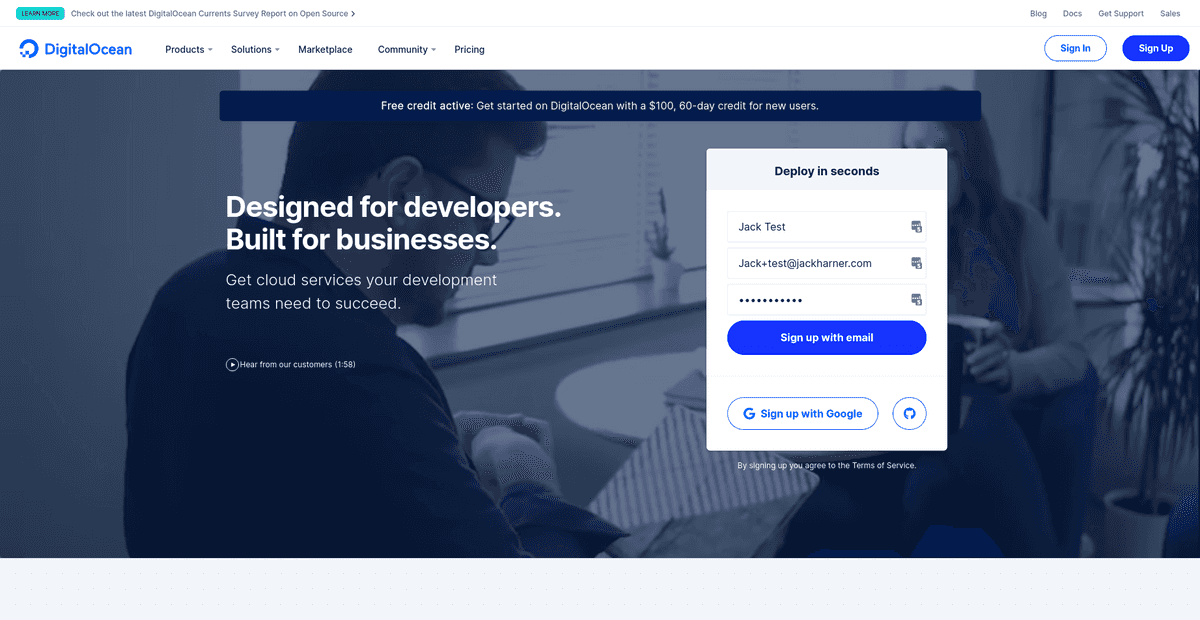 Enter in your name, your email, and choose a strong Password. Then click on "Sign up with email".
Alternatively you can sign up with Google, or use an existing GitHub account.
Verify Your Email
They should send you an email with a link. Open it and click on the link to verify your email.

Add A Payment Method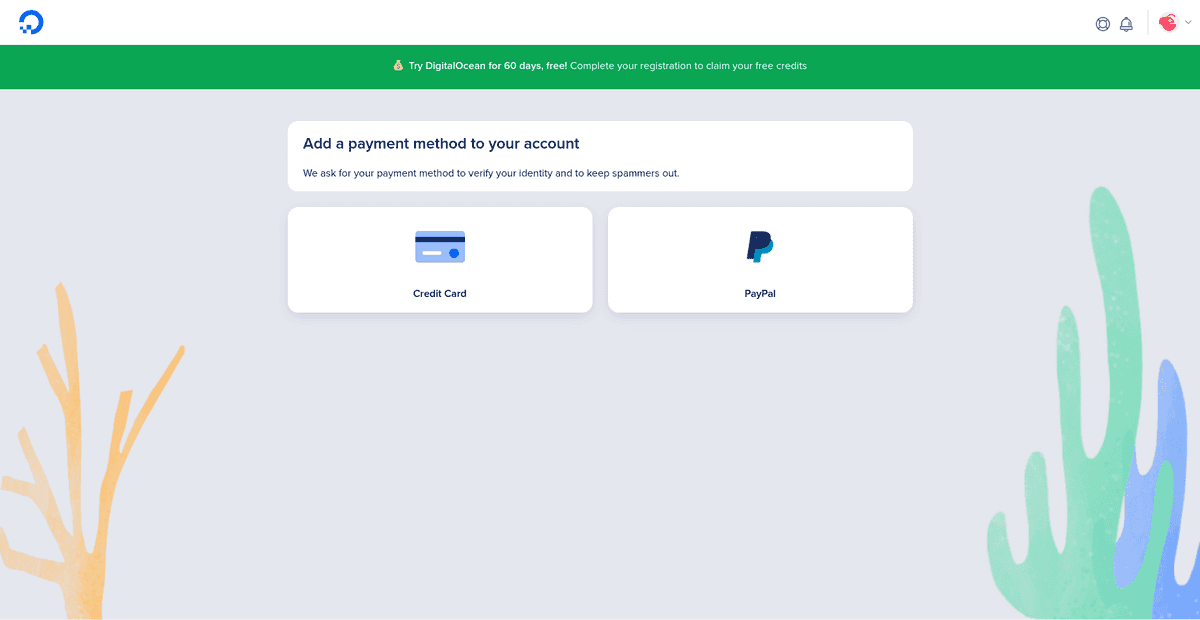 Next you're presented with the option of adding a Credit/Debit card, or connecting a PayPal account.
Pick Your Poison and follow the prompts to connect your payment method.
After you're done adding a payment method it takes you to a screen to help you get your first thing setup. Ignore this for now, and just click on "Explore Our Control Panel".